Property Valuations in Halesowen
Call on 0800 880 6024 or 0121 381 1381
At Halesowen Chartered Surveyors our valuer, Richard Peat MRICS, is able to provide valuations on all types of residential property, across Halesowen and West Midlands.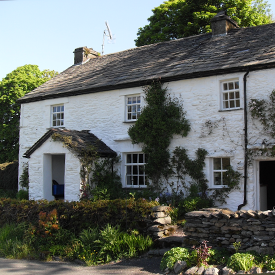 If you need a professional to calculate the capital value of your own property in Halesowen, or an investment you are looking to buy, Richard will provide you with an accurate, reliable and clearly calculated valuation report - combining his expertise with essential local knowledge.
An accurate valuation can save you thousands in unecessary expenditure by helping you to avoid over-valued property and negotiate a better deal. Richard is also able to discuss the value with you at any time, advising on related aspects like resale value, investment potential and 'synergistic' value.
Why Choose our Halesowen valuation services
We always provide:
An independent expert valuation, not biased by any external force.
A thorough, comprehensive service - not a rushed mortgage valuation.
A personal service from an approachable, qualified professional
Contact us
Give us a call on 0121 381 1381 or Freephone from UK landlines on 0800 880 6024. You can also email us on info@halesowensurveyors.co.uk